£21.95
Cover Artists: Jérôme Huguenin
Interior Artists: Jérôme Huguenin
£

4.95
Cover Artists: Jérôme Huguenin
Interior Artists: Jérôme Huguenin
Pages: 28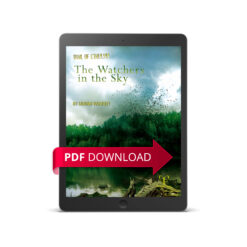 £

4.95
Cover Artists: Jérôme Huguenin
Interior Artists: Jérôme Huguenin
Pages: 36
£

4.95
Cover Artists: Jérôme Huguenin
Interior Artists: Jérôme Huguenin
Pages: 29
Trail of Cthulhu: Purist Adventure Bundle Digital
The bundle includes three of Graham Walmsley's legendary bone-chilling Purist scenarios, only for the most stalwart and, some may even say, foolhardy, of Investigators:
The Dance in the Blood – In a forgotten corner of Northern England, between the rolling hills  and tranquil dales nestles a village plagued by terrible secrets and  subterranean horrors.
The Watchers in the Sky – A madman feeds the birds, paranoid they are watching him. Later, the same strange birds stare from the rooftops, warping the laws of physics and chemistry. And, when the Investigators dissect one of the creatures, they find something monstrous inside.
The Dying of St Margaret's – On the remote Scottish island of St Margaret's, Investigators take jobs at an all-girls private school. Each is searching for an acquaintance who disappeared from the school.  But what they discover will drive them to the edge of insanity.
These adventures are now collected, with the final Purist adventure The Rending Box, in print and PDF format in The Final Revelation.