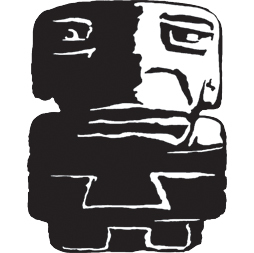 Hey there. It's me, Enigmatic Icon, back with answers to questions so timely you hadn't even thought to ask them yet. Who hewed me from the living rock of my jungle home and imbued me with seemingly immortal life? By what insidious design was I first loosed upon an unsuspecting world? If I am an icon–and I must confess that I am–what inscrutable power am I meant to represent? Should you fear me? How do you get an ebook from the Stone Skin Shop onto your ereader?
Get comfortable, because all this may take quite some time and… Um, you know what, the Pelgrane looks pretty agitated over there, and the last time I ruffled those feathers it took forever to clean up, so maybe I'd better just stick to the script. This time. In brief, then, here's the latest from Stone Skin Press:
That'll do for now, but I'll be back next month with plenty more to share. Rock on, friends.